Significant advances in a wide variety of digital HR solutions are allowing Human Resources departments and Recruitment agencies to maximize profit and reduce costs.
Certainly asked three experts to share their insights into digital HR, and how the industry is adapting to fast paced change.
What is the digitalization of HR?
Digital HR, or the digitalization of HR, involves using data to automate processes and reduce time spent on repetitive tasks.
The desired result of digital transformation is the shift from manual to digital processes and introducing HR technology trends to the core of HR departments and Recruitment agencies.
The importance of digitalization lies in creating an automated and data-driven department that will contribute to business agility.
This, in turn, leads to a reduction in costs for the industry and the maximization of profit for businesses.
Digital HR can lead to improvements to internal and recruitment processes, resulting in increased staff performance and improved customer experience.
Certainly spoke to the following experts to get their insights.
Christian Payne
Christian Payne is the Founder of Payne Search Recruitment agency, which specializes in recruiting IT professionals.
Payne has over twenty years of experience within the recruitment industry, and previously handled recruitment for Microsoft.
Randi Mørk Lildballe
Randi Mørk Lildballe is Global Talent Onboarding Manager at Odense Robotics and a specialist in HR analytics and digitalization.
Lildballe has 20+ years of experience in HR, and previously served as the HR Manager for international construction giant YIT.
Ahmed Salama
Ahmed Salama is the Regional Human Resources Director at Otis Middle East.
He is an expert in organizational design and cultural transformation, and has over 14 years experience within the industry.
Digitalization of HR and Recruitment
Digital HR can enable a more sustainable, fast, and objective way of operating.
The early benefits that can result from HR transformation and digitalization can include:
Decreasing/eliminating manual HR work.
A more systematic and objective approach when it comes to talent assessment and decisions.
Reduction of time spent on tasks that are automatable.
Enhancing customer experience.
"The most straightforward processes to automate are employee and manager self-service, payroll and time management," said Ahmed Salama.
"These are extremely easy and can be automated with minimum effort, investment and time.
"However, some areas are currently not yet ready to be automated; those related to ethics & compliance, grievances, disciplinary actions and employee improvements," he finished.
Randi Mørk Lildballe says the following areas are ripe for HR innovation:
Recruitment
Pre- & onboarding
Employee data
Salary, benefits and holiday requests
One AI tool that can transform HR and Recruitment is a chatbot, or conversational AI.
Christian Payne, the founder of Payne Search Recruitment agency specializing in recruiting IT professionals, explained that HR technology trends can benefit the sector in many different ways.
"It can speed up the recruitment process, making the process easier for candidates, and it also adds more efficiency for the recruiter," he said.
Furthermore, a bot that provides answers to common questions can facilitate hiring and onboarding processes.
Factors of Digital HR: Where to Start?
According to Randi Mørk Lildballe, there are many opportunities for improving HR and Recruitment operations.
Many tasks and procedures are automatable and could change HR as we know it today. However, many companies are still not joining the digital transformation.
The main factor for the transformation is about making a strategic decision for the whole company as HR is not a lonely island.
It has to be prioritized and financed. Digitalization projects require a specific skillset. If employees lack a desired skill, training should be provided.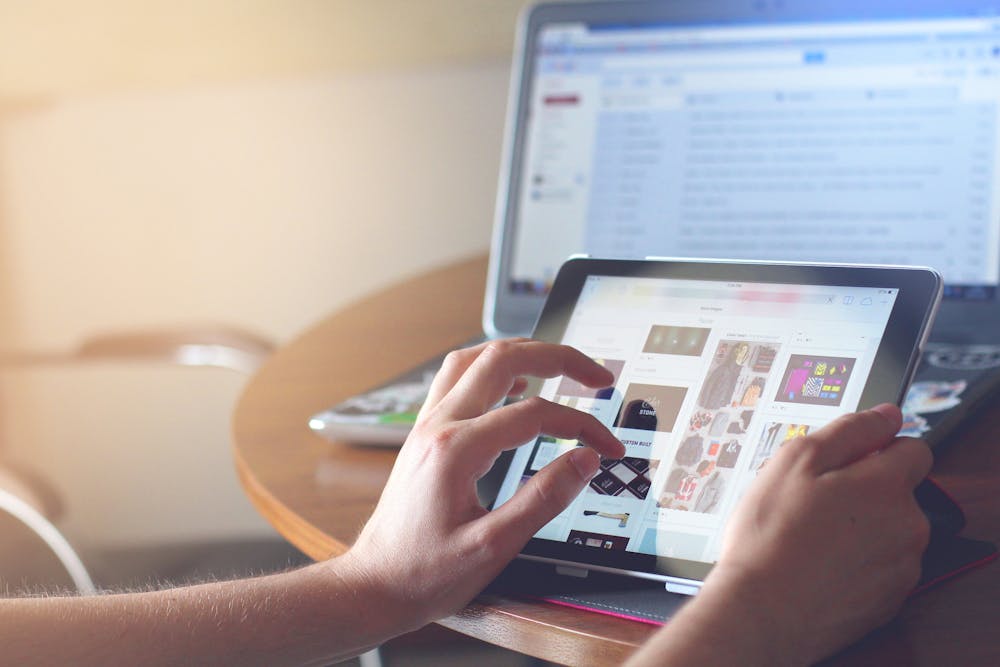 Randi Mørk Lildballe explains that to get started those responsible for the digitalization process should ask the following questions:
WHY do you need digital HR solutions?
What is the purpose of digitalization?
What processes should be supported?
"Jumping into digitalization for the sake of it is not a good idea," Lildballe said.
"A better approach is to find out where you can get the biggest output. Moreover, finding the right talents might be the biggest challenge.
"Transformation takes time; it does not happen overnight. Those responsible should take one step at a time," Lildballe finished.
The Challenges of Digital HR
However, digital HR solutions, as with any other transformation or change, are not without obstacles.
Ahmed Salama highlighted several key challenges.
"Firstly, the mindset and resistance of some managers who rely on traditional school of thoughts," he said.
"Secondly, the legislation in some countries can place limitations on technologies and data privacy.
"Last but not least, the initial investment, which is required for the HR transformation.
"This type of change has to come from the top as part of the company's strategic plan." Salama finished.
The leadership team need to believe in the importance of the HR transformation, as part of the complete business transformation.
The human factor is equally important; people need guidance to build strategies to sustain the change. HR tech resources should plan and lead the change.
Finally, it comes down to allocating the initial investment.
Within two to three years, businesses generally break even. From the third year, they generate savings.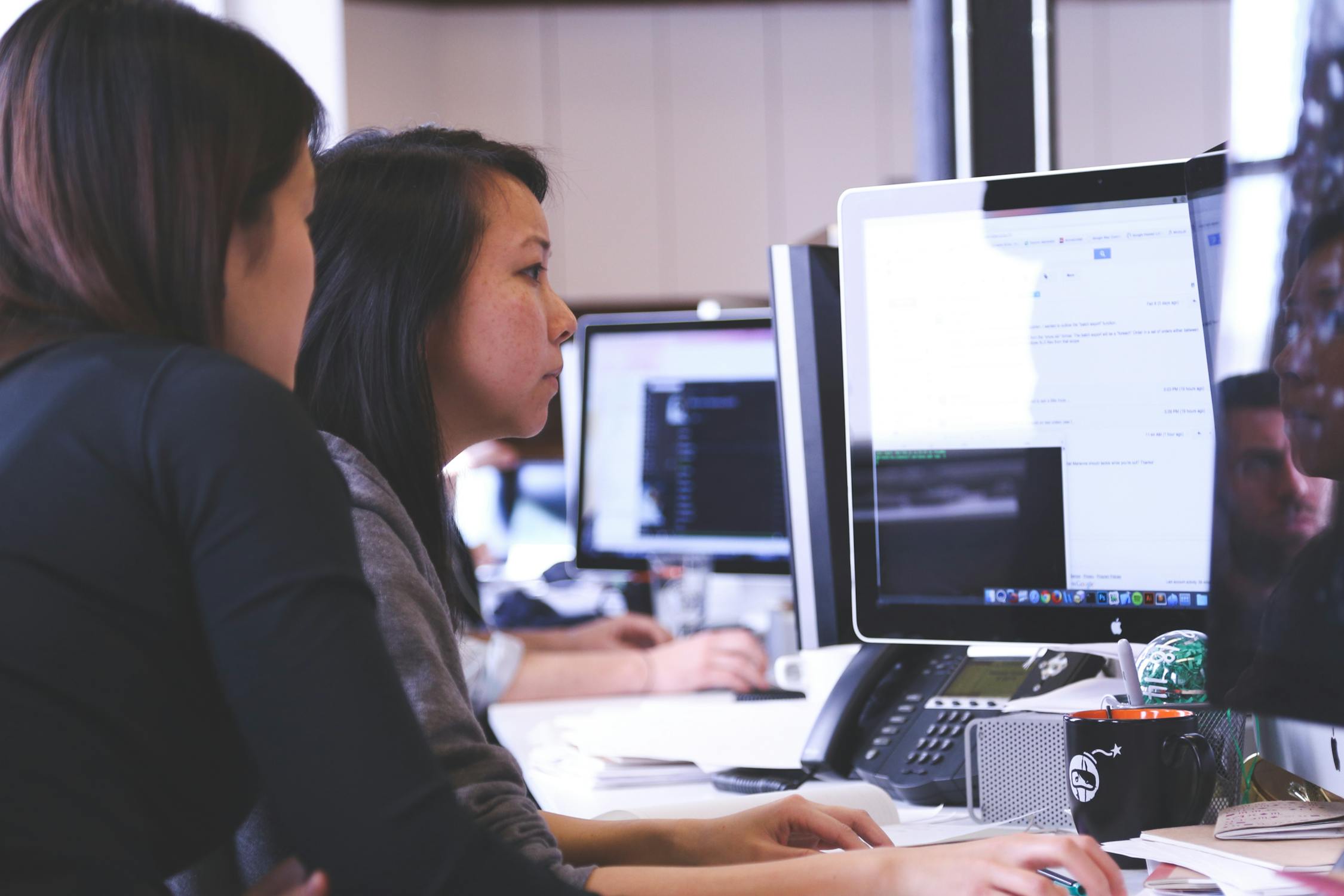 "HR digital transformation is essential to position HR in the center of the organization and operate as a business accelerator," Salama said.
Randi Mørk Lildballe emphasizes that HR innovation and transformation always comes down to people.
"We should keep in mind how it can affect people and their emotions.
"Moreover, wrong timing, lack of prioritization of the digitalization project, unsuitable tools, lack of engagement of employees, to name a few, can harm the process," Lildballe added.
AI Technology as a Competitive Advantage
Do the technological advancements that enable a digital HR system give businesses a competitive advantage?
Christian Payne explains that automation is key.
"It allows businesses to scale faster. A chatbot using NLU and NLP is without a doubt a competitive advantage.
"It can communicate like a human and be faster and more efficient in conducting different tasks.
"Besides, using a chatbot can make the user experience more pleasant," Payne said.
"The big advantage of using the technology is that it can free up some of the recruiters time," he continued.
"This allows them to spend more time on other 'human tasks' such as finding the best candidates for their clients, and detailed interaction with shortlisted candidates."
Will Digital HR Change the Role of HR?
Some people worry that HR technology trends could replace workers.
Randi Mørk Lildballe explains that automation of some of the functions in the HR department can increase efficiency.
"Some skillsets will become out of date and should be replaced with more relevant skillsets," she said.
"The Digitalization of HR is no different from transformation of other parts of the business.
"People's roles can shift and different opportunities can be created. It is up to people how they adjust."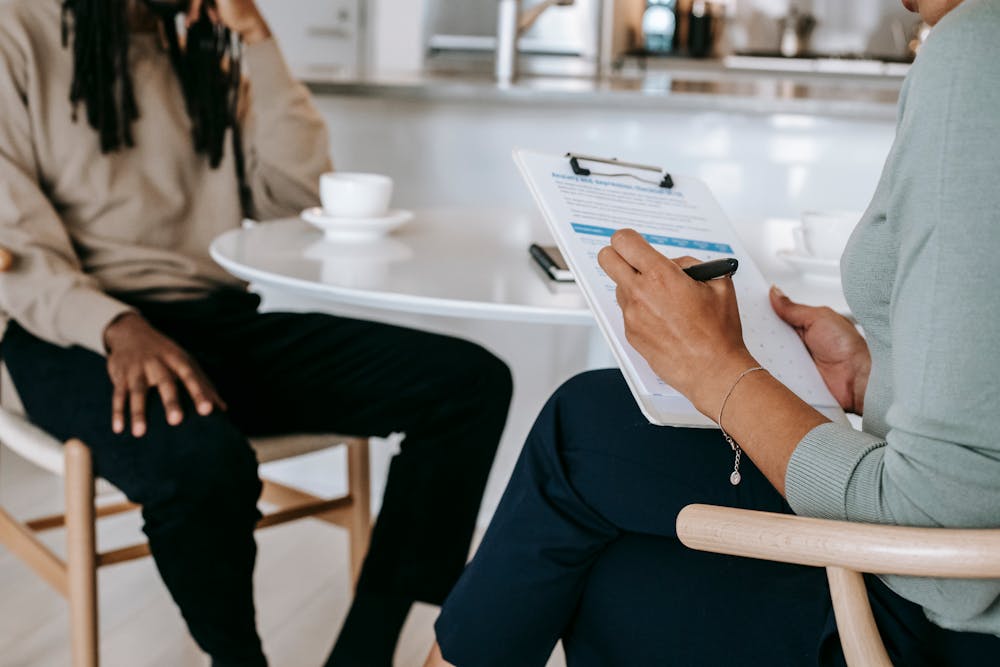 Instead, different skills will be required as a consequence of this change.
More technical, as well as digital communication skills, will be in demand.
HR will need more data analysis. And let's not forget social skills.
Human Resources and Recruitment are all about people, and social skills are essential. Equally important are leadership, coaching, engagement… the list is very long.
Whilst the digitalization of HR can improve efficiency, it seems highly unlikely that technological solutions will make human personnel obsolete.
"The HR digital journey can transform nearly all HR processes that impact the employee life cycle," said Salama.
"The role of the HR team will be essentially in planning, implementing, communicating and sustaining the change."
Likewise, Payne agreed, stating that "AI tools, such as chatbots, can take care of repetitive tasks in recruitment, which saves a lot of time.
"However, decision making still belongs to humans."
How Can a Chatbot Help HR and Recruitment?
An AI chatbot is one of the digital tools that's great for HR innovation.
It can reduce manual work by conducting activities such as candidate screening, answering common questions, scheduling interviews and meetings, and taking care of employee onboarding.
These are just a few of countless possibilities of chatbot applications.
"The investment in chatbots is very reasonable now and can be beneficial in the areas such as employee self-services, or manager self-service.
"It's even useful during recruitment when candidates want more details about the company, and the status of the application,"​ Salama said.
AI Chatbot – Your Virtual Assistant
A chatbot can be a virtual assistant responsible for handling routine processes and repetitive administrative tasks.
This allows HR professionals to be more productive.
Payne, who recently introduced an AI chatbot on his website to innovate recruitment services, gives it access to the calendar.
In this way, the bot has all the information needed to book a meeting. In other words, it became his personal assistant, a virtual twin of the recruitment assistant.
Candidates and clients are now able to book a meeting without the need to speak to a human, and the bot can also ask a number of questions to ensure both parties have all the information they need for the meeting.
The bot can also ensure meetings are only scheduled with candidates that have successfully passed the screening process, therefore meetings are validated.
A Chatbot as a Recruitment Assistant
Recruiters spend a lot of time on screening candidates, and this can take a lot of time when done manually.
With a chatbot as a first contact for candidates, businesses can save lot of time.
This can then be devoted instead to the final selection of the best candidates.
Payne explained that a bot can easily handle some parts of the recruitment process.
For example, his (affectionately named) 'Payne Bot' already helps candidates to:
Search for jobs on his website
Search for blog posts
Upload CVs
Assist with signing up for a newsletter
Schedule meetings with a recruiter, via either video or phone.
The best part of it is that a chatbot can do all of this 24/7.
This is extremely convenient for recruitment agencies that are receiving applications from different parts of the world.
In other words, communicating with candidates in different time zones requires a lot of time planning. Meanwhile, a chatbot for recruitment is always available for users.
Besides, the candidates might have a lot of questions about the company.
Instead of contacting an HR employee, a candidate can ask questions to a chatbot.
The bot can provide answers regarding interview questions, company culture and structure, and many others.
"An AI chatbot can actually make the recruitment process more engaging and increase retention," Payne said.
"A conversational application process can add value to the candidate experience."
Payne also emphasized the fact that the chatbot improves user experience, as it also makes a good first impression of the hiring company.
Lack of Bias in Conducting Tests
Many employers want candidates to take competency or personality tests.
Payne said that using a chatbot for conducting competency tests is an interesting option, and he is currently trialling this.
The test can be conducted online at any time, at the candidate's convenience.
Rather than set questions, the bot can actually make the test more conversational, it actually brings more of a 'human element', the feeling of conversing.
Moreover, the bot can of course run multiple interviews at the same time.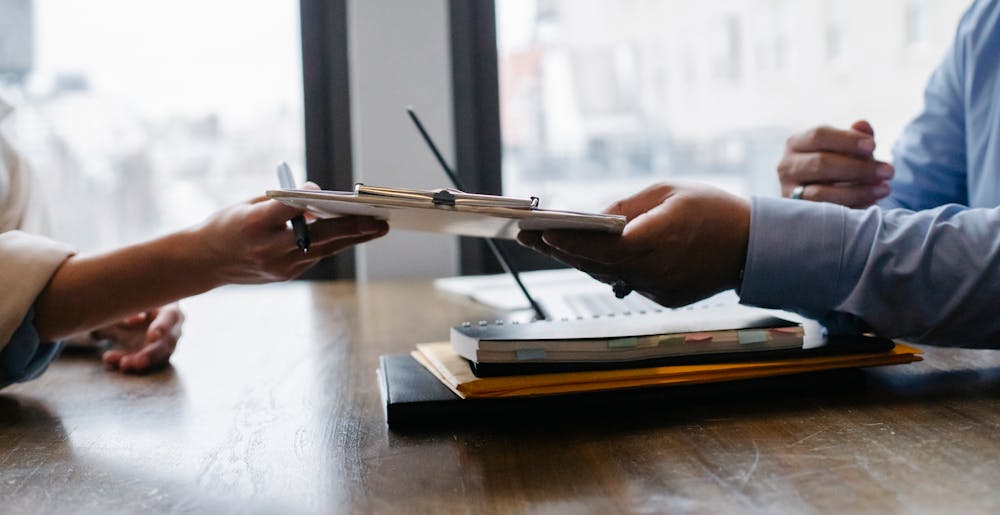 The data the chatbot collects can be very useful, where you can observe how the conversation went.
The answers can be converted to pdf and sent as a report to the clients, who might wish to further analyze the candidate.
"The full transcript of the conversation and answers can help the clients to make a more-informed choice. This has a very positive impact on decision making,"​ Payne said.
A cheaper option
This solution saves a lot of time and resources and is much more efficient than tests done by humans.
"A chatbot can be a cheaper option than hiring an agency that uses human 'man-hours' to conduct these kind of tests," added Payne.
"A chatbot conversation is fully transparent. Candidates can freely type their answers, which cannot be plagiarized.
"That's an unbiased element of technology, so the conversation script is pure and not edited," Payne finished.
AI chatbots can therefore carry out the recruitment and hiring process in an unbiased way. As a result, this leads to more equal and fairer candidate evaluation and selection.
AI Chatbot for Onboarding Processes
A chatbot can also come in handy when onboarding new employees to the team.
Onboarding looks more or less the same for the majority of employees.
New employees might have a lot of questions regarding the organization of the company, and many of them are repetitive: what is the company dress code? How can I get my ID card? Where can I pick up my laptop and phone?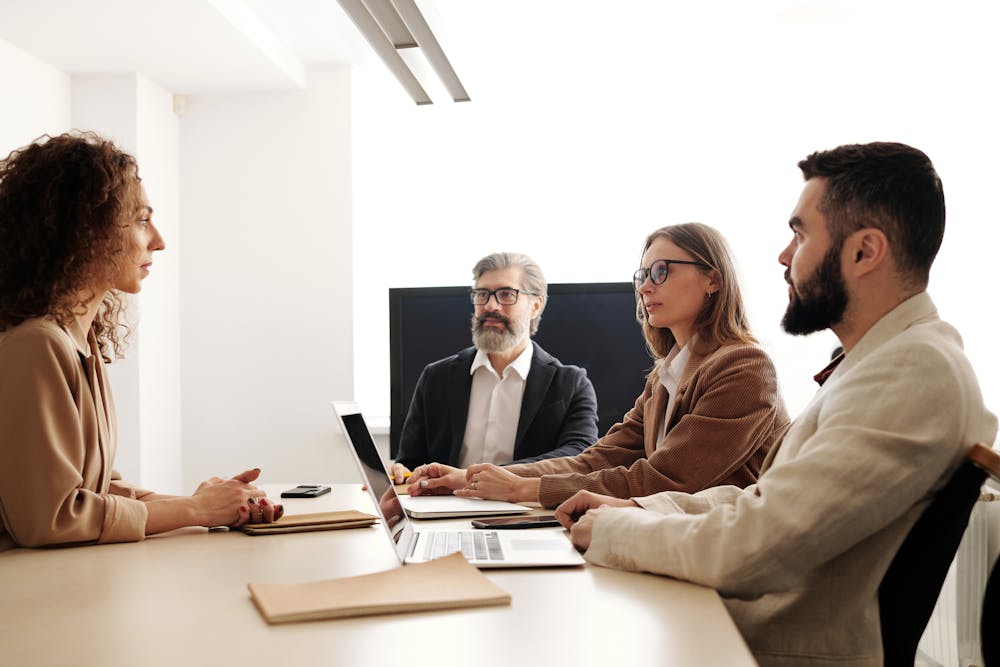 There is no need to visit or call the HR department. This process can be easily automated.
A chatbot can communicate with employees through text messages or on the website.
"When clear processes are put in place, one can extract solid FAQ's that cover all scenarios and possible situations that need answers,"​Ahmed Salama said.
Choose the Right Technology for HR and Recruitment
There are many benefits of implementing a chatbot in digital HR and Recruitment.
This AI tool can handle administrative tasks such as scheduling meetings, conducting interviews, reporting and information extraction. It is also a flexible and efficient solution available 24/7.
Randi Mørk Lildballe summarized her approach to implementation of AI chatbot in HR and Recruitment.
"It depends on the company or organization. I can see great opportunities with recruitment, pre-, on- & offboarding, company policies, training, benefits, reviews etc.
"The list is long – but again we need to keep the WHY in focus.
What is the purpose of implementing an AI chatbot in this specific company/organization, what is the benefit and how does it support the strategy?
When we have answered these questions, I would be more than happy to get started,"​ she said.
This article is based on:
1. The interview between Beatrice Carraro, Head of Marketing at Certainly, and Christian Payne, the Founder of Payne Search.
2. The interview between Patrycja Hala Saçan, former Marketing Specialist at Certainly and Randi Mørk Lildballe, Global Talent Onboarding Manager at Odense Robotics.
3. The interview between Patrycja Hala Saçan, former Marketing Specialist at Certainly and Ahmed Salama, Regional Human Resources Director at Otis Middle East.
Written by Patrycja Hala Saçan.