Customer service trends are ever changing in our fast-paced digital world, which can make it hard to keep up.
In this post, we take a look at the latest trends in 2021 that every business owner should be aware of.
Let's get started.
15 Customer Service Trends for 2021
There's no doubt that utilizing the latest customer service trends can generate value for businesses.
Research by Microsoft found that 96% of customers worldwide say good customer service is an important factor in their loyalty to a brand.
While it isn't exactly a secret that a good customer service strategy is important to brands, it can be really hard to keep up with such an ever-evolving industry.
Here, we've collected the 15 latest trends you can use to revamp your customer service strategy and increase customer retention.
1. The customer in focus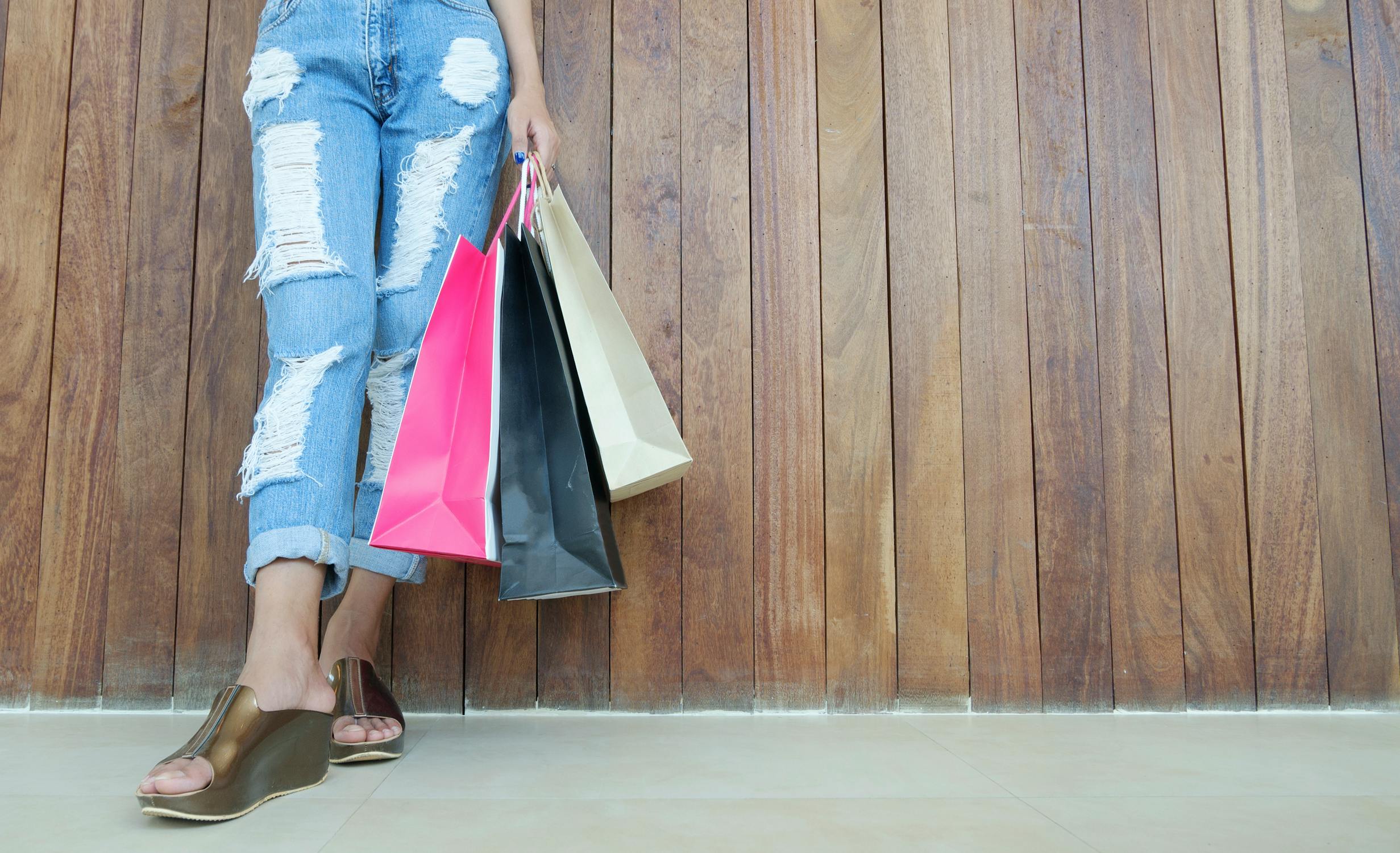 It's essential to build a strong relationship with customers for improved customer success.
Today, there is an increased focus on the customer and the customers' experience.
A business must prioritize its customers to make sure that they don't leave for a competitor.
Hence, the outcome of an improvement of the customers' experience will first and foremost be a good reputation, customer satisfaction, and loyalty towards the brand.
It will, in turn, help increase sales as companies retain their customer base.
A 5% increase in customer retention can result in 25% more profit.
2. Simple and fast customer engagement methods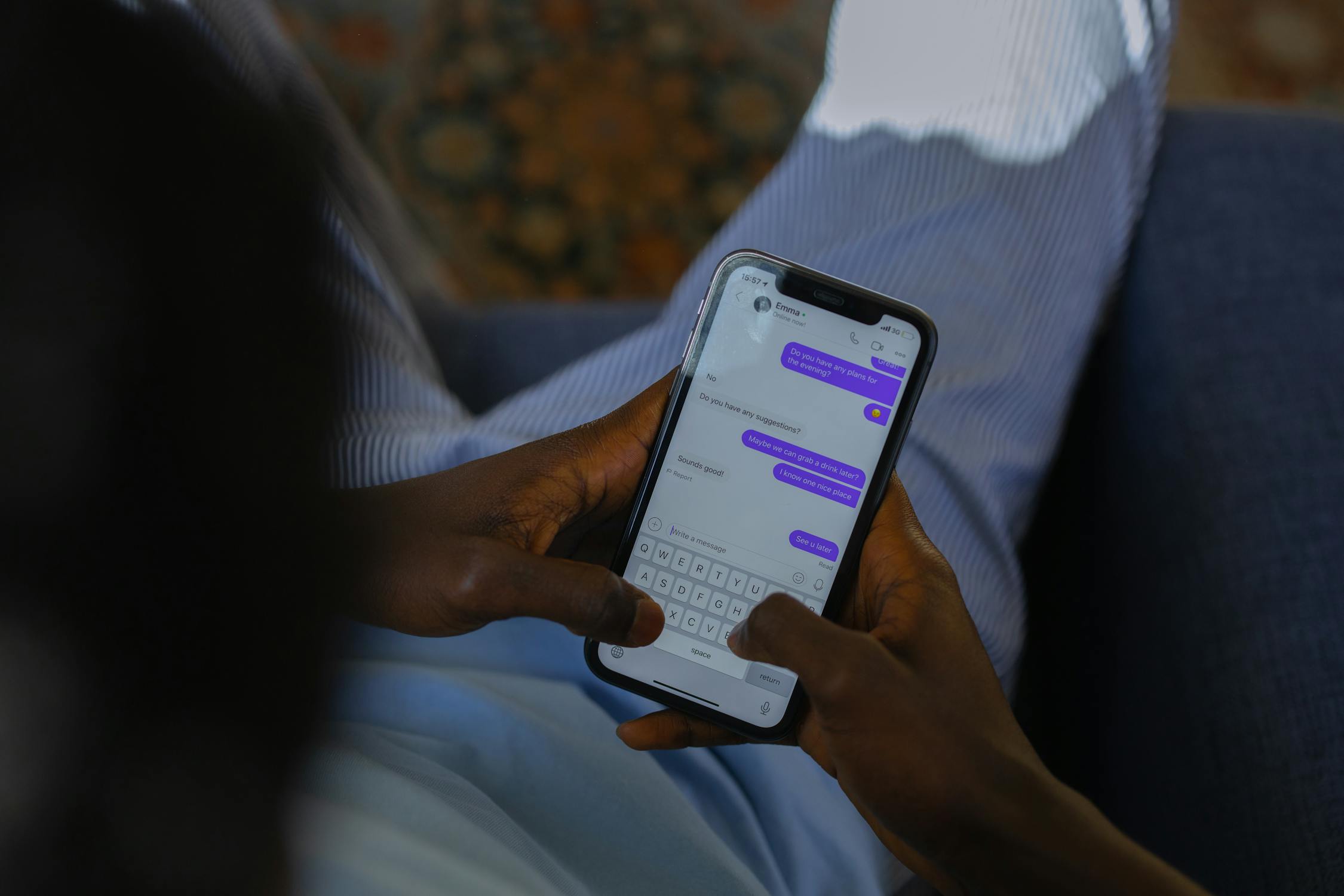 Customer service trends illustrate how a shift in organizations' business strategy towards prioritization of the customer has also had a significant impact on simple and faster engagement methods.
Customers want their buying experience and any follow ups to be easy, convenient, and fast.
In order to gain consumer trust, the technological solutions the business uses should be user-friendly.
When customers experience a problem or want to make a purchase, it is crucial that the company is up to speed and there to assist.
This allows for customer engagement, that encourages them to interact with that particular organization.
"To ensure both growth and operational excellence, leaders must not overlook the proliferation of digital technologies and growing customer expectations in the service space."
3. Digital channels versus traditional channels
Remember a few years back where the only option you had when contacting customer service was to call?
Problems required the help of a real-life customer service representative, with long waiting times.
Annoying, right?
Today, almost every business is on the internet.
In fact, it's nearly impossible to gain any market share without being visible online, as this is where most of the customers are too.
In 2020, there were more than 4 billion global internet users.
With digital devices at hand at all times, digital channels such as the internet, online chats, and Social Media are overtaking traditional channels.
The result is that it is increasingly easy for customers to get in contact with the company. Or so it should be.
Slow or bad customer service still occurs, of course, but luckily, more and more companies are implementing online chat or a messaging service.
After all, when more than half of customers prefer to reach out to companies via live chat, it makes sense that businesses would implement this.
It all goes back to convenient customer engagement methods.
According to The Future of Customer Engagement and Commerce, only 12 % of service interactions will be by telephone in 2022.
That's a decrease from 41% in 2017.
It seems like companies are increasingly abandoning traditional customer service channels in favor of digital channels.
4. 24/7 Service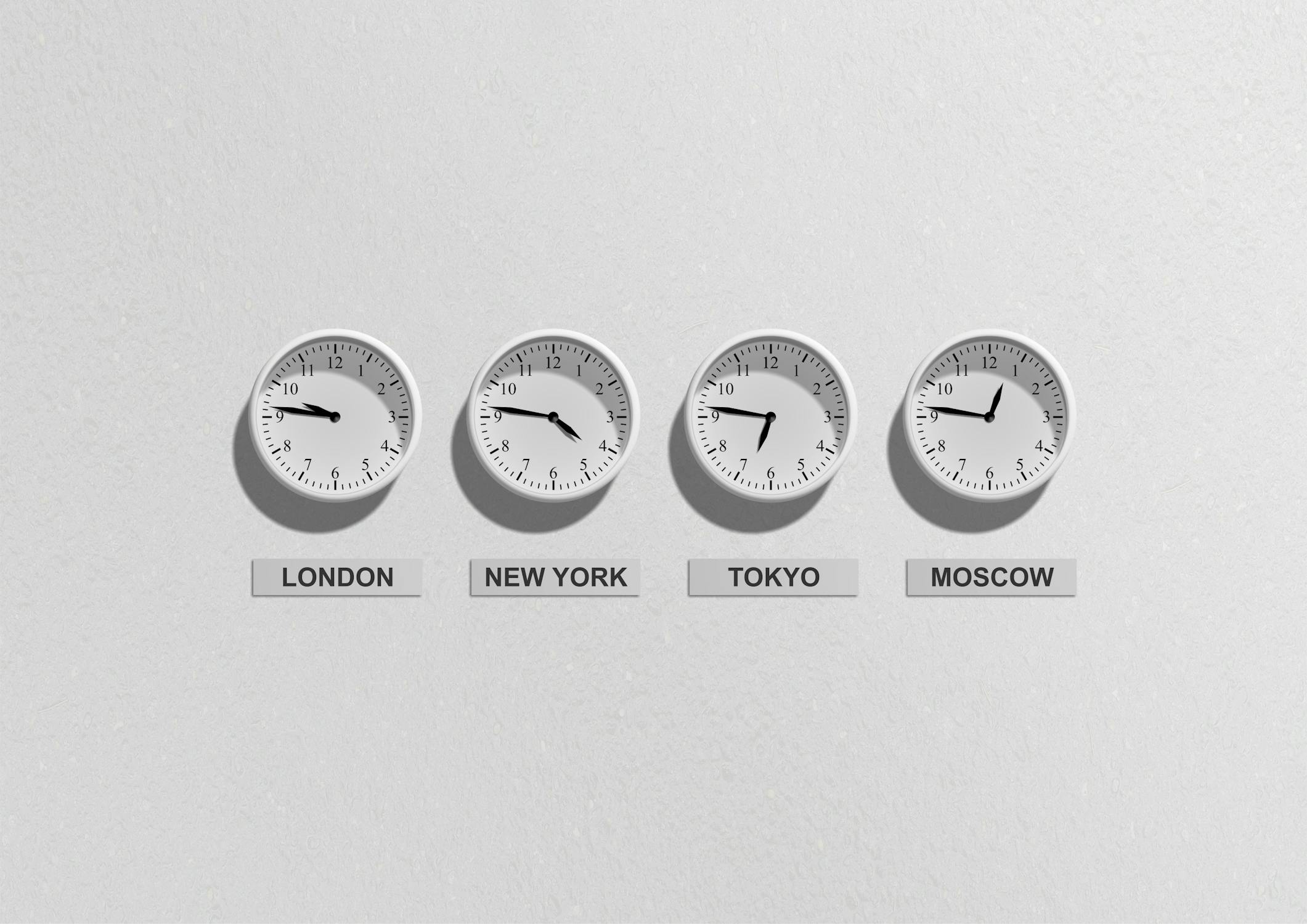 Because of the growth of digital channels, customers make their purchases anywhere, anytime, and with the device of their choice.
The ubiquity of smartphones has led to an increase of customer service trends focused around mobiles.
But this has also led to higher expectations from customers.
Customers now expect to be able to interact with companies on any device, either while doing their online shopping or in the form of customer care.
This interaction can happen wherever a customer finds themselves, and whichever time is convenient for them.
Companies have to live up to these expectations and take the necessary measures if they want to be able to compete.
Living up to these demands entails being present and approachable in any suitable channel, e.g., on the phone, text, on the web, Social Media, online chat or through physical presence.
5. Self-service is on the rise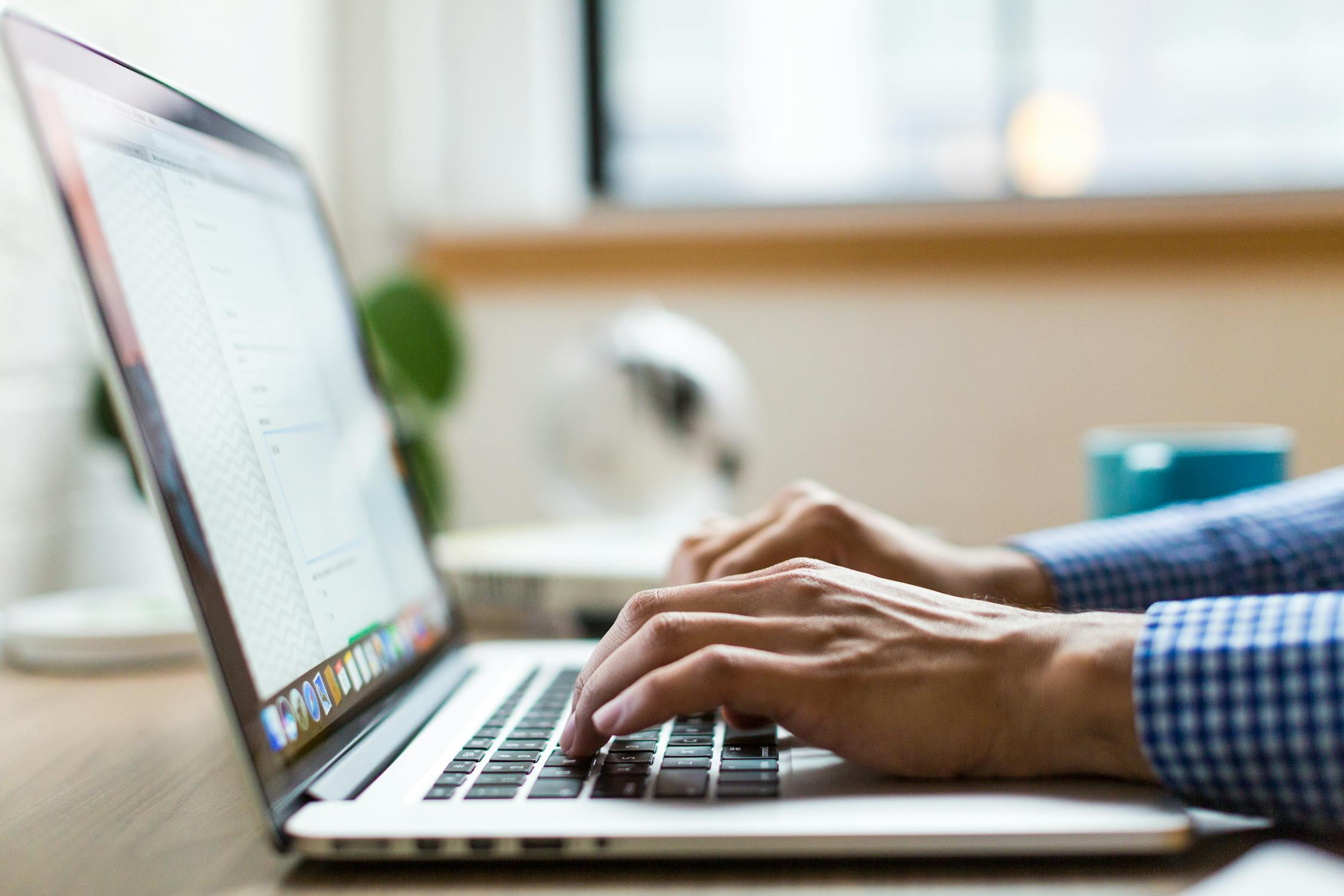 Most customer service interactions now take place through digital channels and self-service is on the rise: 63% of millennials begin their interaction online.
Customers are getting used to the convenience of taking care of things themselves using site information.
Research undertaken for the book The Effortless Experience states that 57.7% of all customers try to find an answer on a company's website before calling the customer service department.
Likewise, 34% remain on the site trying to find an answer while they are calling customer service.
One way to avoid the customers' annoyance with customer service departments is to reduce customer effort and, of course, provide excellent service directly on the company website.
Include better and more thorough information on the site or instant support in the form of a digital assistant to assist the customer.
Investing in self-service can be a beneficial solution to many companies.
It reduces the number of calls that the customer service department needs to attend to each day.
For instance, implementing a customer service chatbot that provides instant support 24/7 and takes care of routine tasks can save a business an average 264 hours a year per employee.
That translates to 33 days per year.
This allows customer service reps to focus on other tasks that require extra care – thereby improving customer experience.
Many companies invest in self-service in order to reduce their customer service strategy budget.
However, to succeed, it is important to remember that improving the customer experience must be a central factor in the decision to switch to digital self-service solutions.
The trouble here is that customer satisfaction might decrease if self-service solutions are poorly implemented.
This then leads to an increase in support tickets for human agents, putting a strain on the customer care team.
6. Customers tire of going through customer service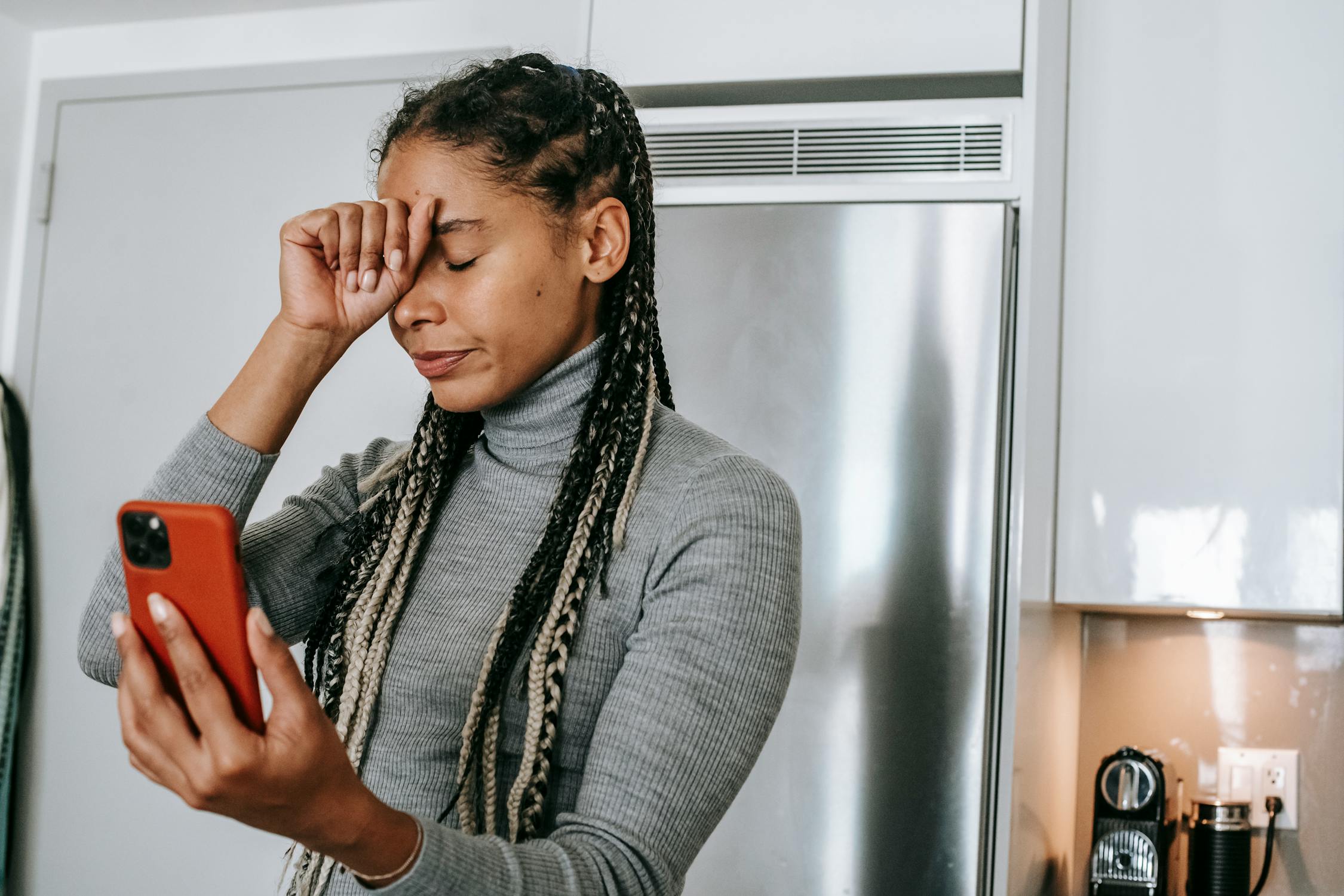 There are several reasons why customers don't want to talk to customer service representatives.
Many customers get frustrated when they're put on hold or have to repeat their query to many people.
According to Statista, 33% of customers said that one of the most important aspects of customer service is getting issues resolved in a single interaction.
Furthermore, 21% claimed that not having to repeat themselves to different customer service reps improved their perception of customer service.
7. Human support should always be there as a backup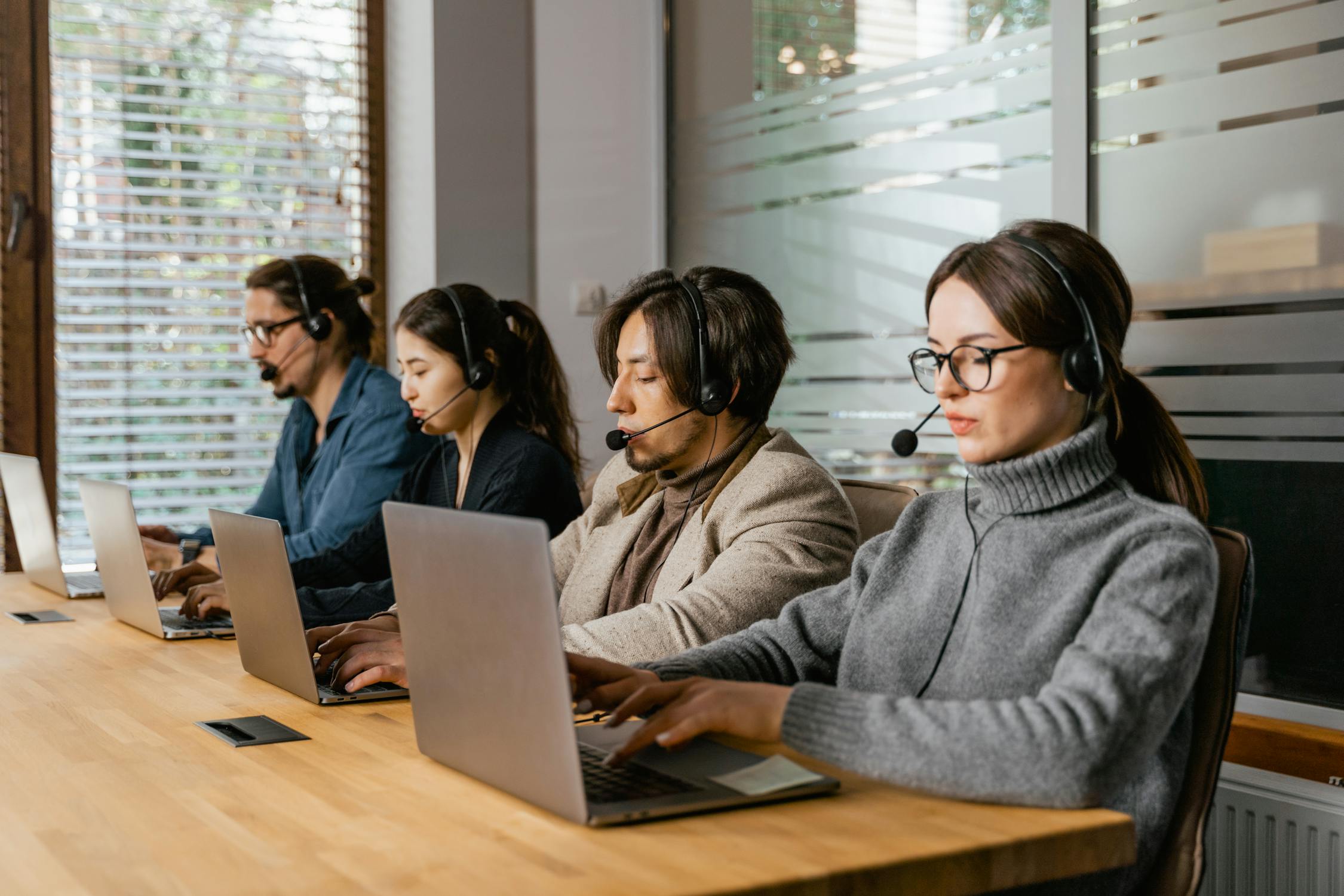 Though many customers try to avoid customer service interactions with human representatives, human support should, of course, always be there as an option.
Sometimes, the problems that arise are just too complicated, and it would be a mistake not to provide that service.
However, a downside to human support occurs when the customer has to switch channels and give basic information more than once.
It results in the customer having to spend even longer trying to get the help they need.
Luckily, more and more companies are finding ways to tackle this issue as they automatically collect specific data.
Data such as the customers' personal information is often already stored in the system.
It is possible to utilize this through a type of software called Robotic Process Automation (RPA).
This software helps organizations to collaborate between departments through the automation of repetitive tasks.
This enables the customer service team to concentrate solely on the customers, with all necessary information at their fingertips.
8. Support customers while they're making their purchases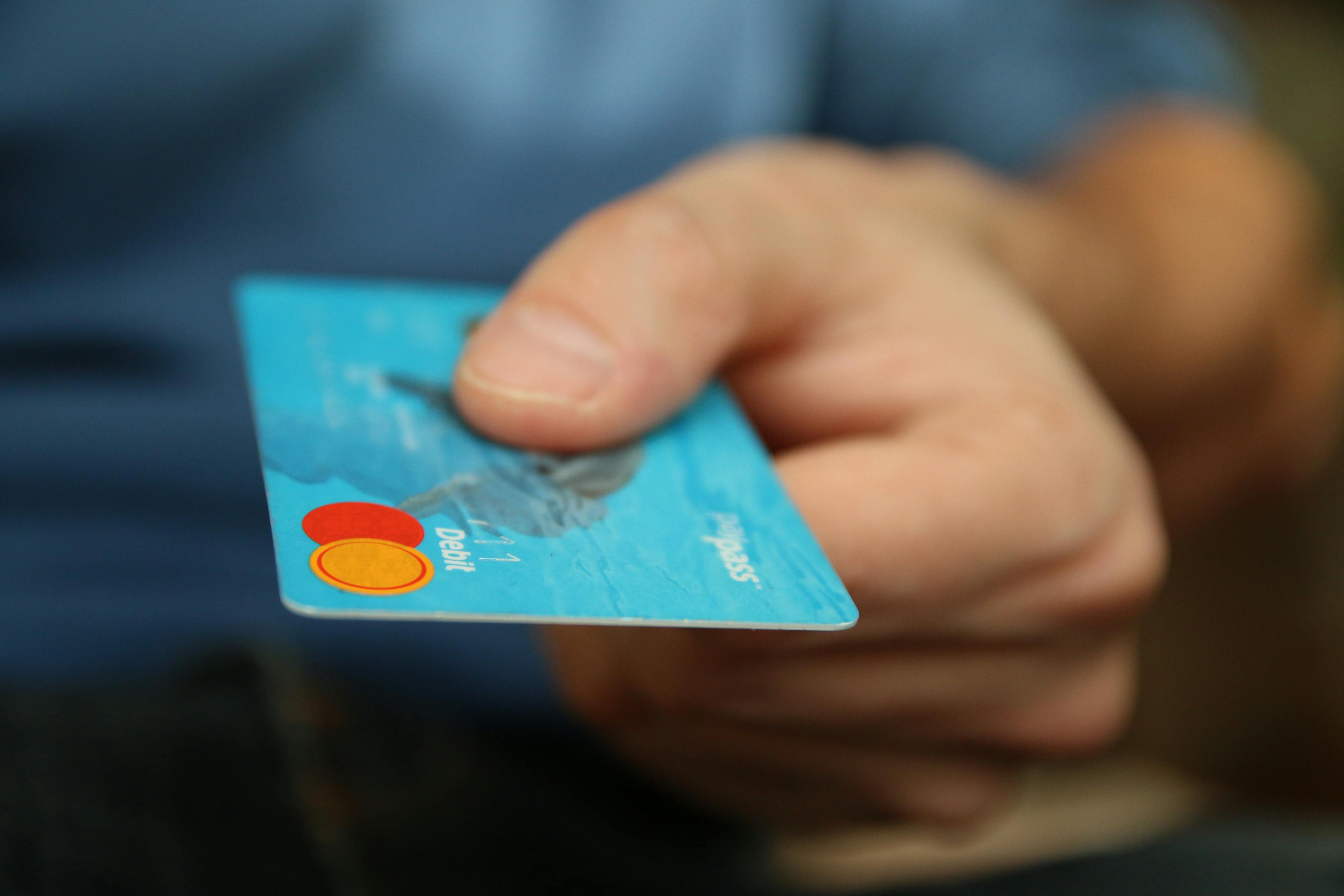 Today, companies need to consider all phases of the customer journey.
Customer service used to take place face-to-face while customers were making their purchases, or afterward when the customer needed help.
Average cart abandonment rates across all industries stands at around 70%.
While this partially represents a UI problem, it highlights the need for sales and marketing departments to liaise with customer service departments.
Providing web chat while customers are in the process of buying ensures a smooth and consistent customer experience.
This can lead to an increase in conversion rates and revenue.
For instance, having a specialized ecommerce chatbot provides a relevant, convenient, and frictionless purchase experience 24/7.
It can also prevent lost sales due to an impersonal shopping experience.
When a chatbot combines sales and customer service, data shows a 300% increase in conversion rate, as well as an increase in qualified leads.
9. Digital assistants improve your customer relationship
Customers are increasingly seeking self-service solutions, and AI technology will support this.
Businesses are implementing chatbots at a rapid rate, with the market predicted to expand at a rate of around 24% per year.
Conversational AI can answer basic questions, or even answer questions within a specialized field.
They are a step in the right direction for most companies, however there are pitfalls to watch out for.
One issue to consider is choosing the right bot for your business. Are you just after a simple bot that can provide basic information, or would a shopping assistant be more useful?
It's important to define the purpose of the chatbot for the user, and communicate what it can provide for them.
That way, the user avoids spending an unnecessary amount of time interacting with the chatbot, only to realize that it can't help with their inquiry.
The bot should be able to guide the user while the interaction takes place, preventing any confusion.
Additionally, you can consider implementing personalized content within your chatbot.
For instance, if your customers usually make inquiries related directly to their situation and not just frequently asked questions, then it's worth personalizing the chatbot.
Finally, keep in mind that the chatbot is representing your company.
It should contribute to an on-brand, effortless, and synergized user experience, thereby maintaining a good customer relationship.
10. AI and Machine Learning investments
Customer service trends are increasingly focusing on the use of AI and Machine Learning in today's customer service.
Investment in AI/ML is increasing. Danish Statistics show that in 2018, only 5 % of Danish businesses overall used Artificial Intelligence.
However, amongst larger companies with more than 250 employees, 20% used AI.
In one study, 58% of companies stated they use AI in at least one function.
Furthermore, AI is predicted to handle 15% of all customer service interactions by this year, representing an increase of 400% from 2017.
Numbers like these are contributing to a rising concern.
The worry is that AI might take over certain areas of business. AI is slowly being implemented in our society, and automation is replacing humans in many different tasks.
One area that, according to some, could be in danger is human customer service departments.
11. Will chatbots take over?
Take chatbots, for instance.
With Natural Language Processing (NLP) and enhanced research into Natural Language Understanding (NLU) and Natural Language Generation (NLG), chatbots are becoming better and better at 'understanding' what humans say or write, even if they do it unconventionally.
It means that chatbots can automatically give a customer the right answer, imitating real dialogue between humans.
Will chatbots take over completely though?
It seems unlikely.
With more research, collected data and if the chatbots are built correctly, they could eventually answer any question the customer might have concerning a specific business.
Which means the tasks of the customer service employees might change.
That being said, there is always a need for human customer care.
The difference now is that the employee will have more time for a customer that needs extra care.
12. Data is becoming the most important resource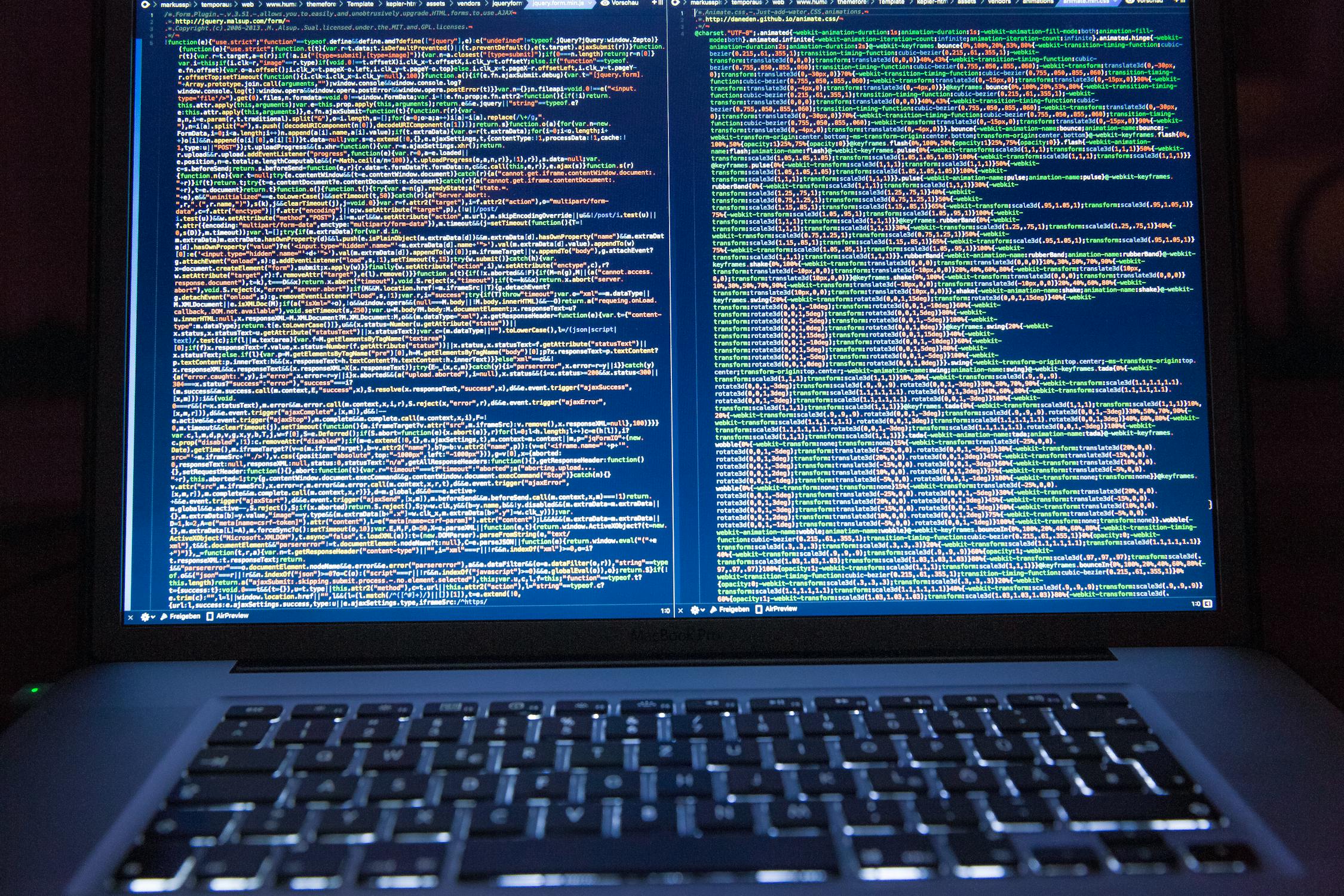 By now, everyone who uses the internet has become accustomed to their data being collected and stored by the companies they interact with online.
Most people are also aware that their data is collected through search engines and social media and used for profit.
Most people know the deal – they pay for online services with data.
Data is becoming an essential resource as companies can gain a competitive advantage if they manage to collect and analyze the information correctly.
Customer Service trends around the use of data are focused on companies being able to predict consumer behavior and make better decisions.
Through the automation of data collection, businesses can track their customers and collect data easily and conveniently.
13. The Internet of Things will assist humans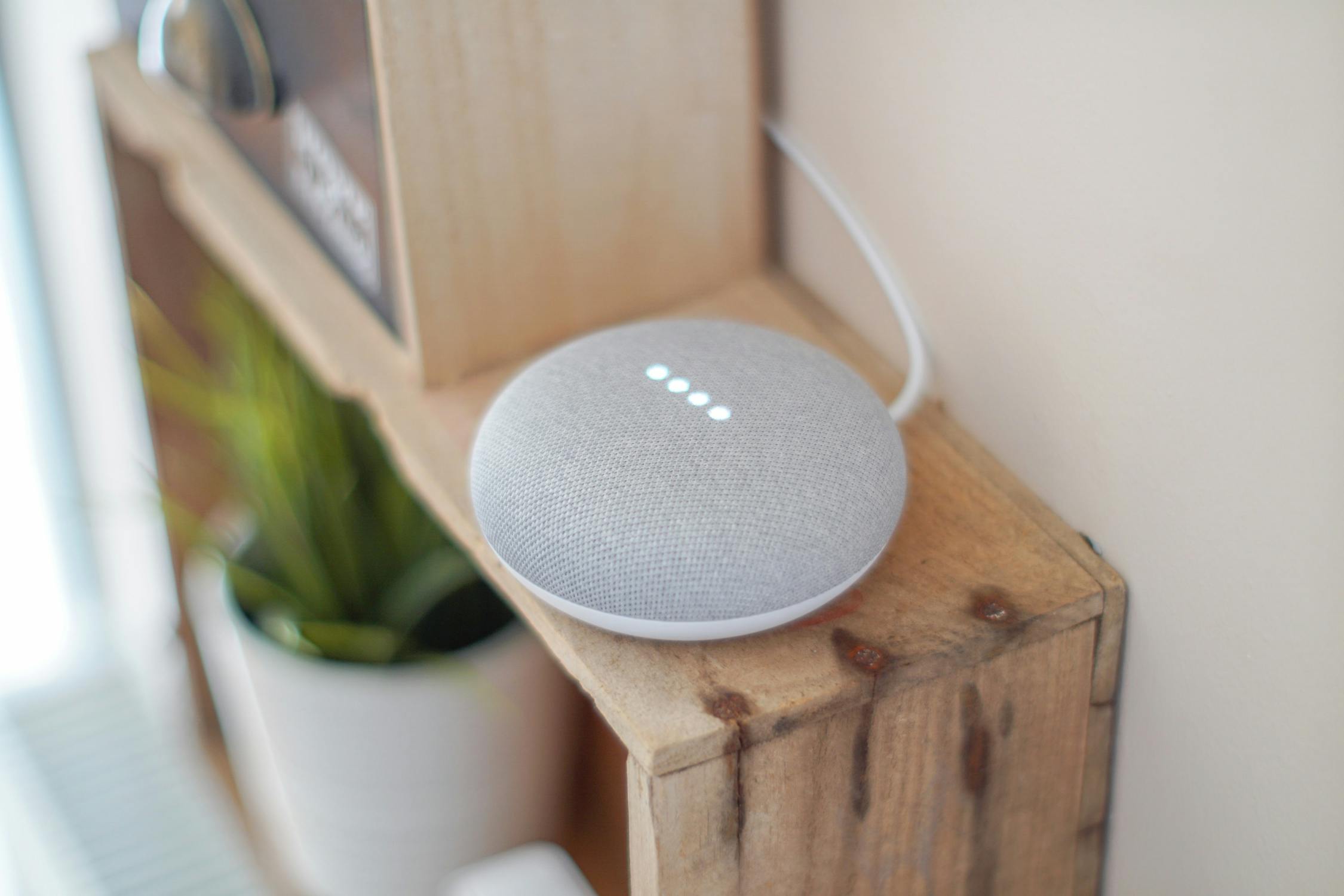 The Internet of Things (IoT) is slowly making its way to people's everyday lives.
According to Statista, there were 35.82 billion connected IoT devices worldwide in 2021. This is estimated to reach 75.44 billion in 2025, an increase of 183%.
IoT is the term used to define mechanical devices that connect through the internet.
In 'smart homes' for instance, smart locks can be installed on front doors and connected to the owner's smartphones, and fridges are now able to let people know if milk is running low – the list of smart devices goes on.
People can monitor and control devices via their smartphones, and this represents a huge opportunity for data collection by businesses.
It will become very important for companies to make use of this data.
However, it does raise some privacy and security concerns for the user, and there are ethical issues surrounding IoT adoption.
14. Digital technologies create new business models and opportunities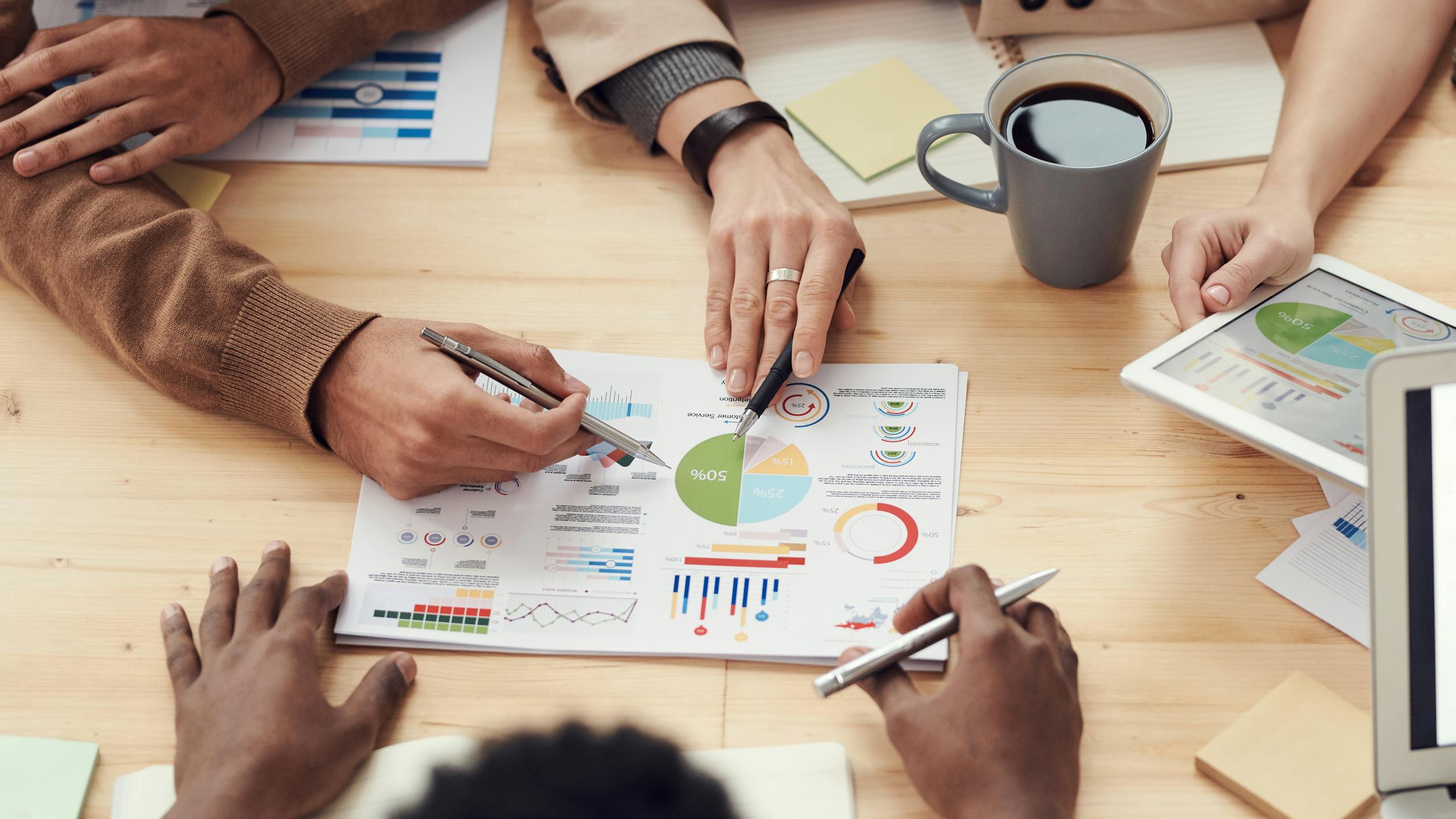 Today, digital technologies like Big Data and AI are transforming companies and industries as they open up for new business opportunities.
Some innovative companies have changed the industry by building their business model on digital technologies.
Likewise, for many companies, the product has become their service.
Let's take a look at the movie and television industry, for example.
It used to be necessary to go to the movies, watch TV-shows directly on the television, or buy DVDs or VHS tapes.
Now, streaming services like Netflix have replaced the 'product'.
Now people can sit at home and watch TV and films entirely on their own terms.
Besides development in digital technologies, this transformation is taking place due to the responsiveness of the customer.
Customers react positively because the customer experience is more convenient.
Following and adopting the latest innovative digital technologies helps businesses expand their revenue and growth.
15. The gig economy thrives on crowd service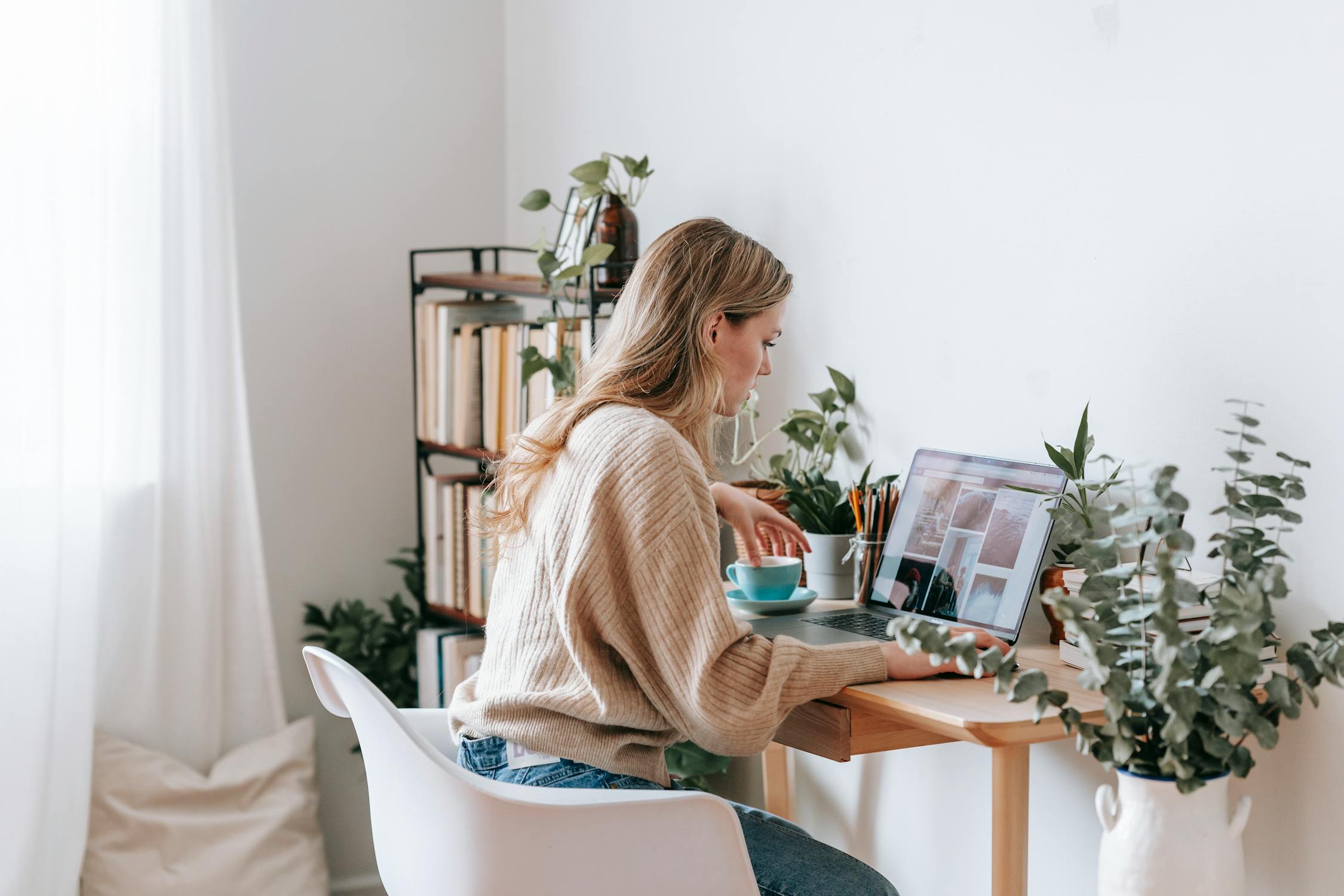 Digital business opportunities increasingly involve the gig economy.
The gig economy is a free market system, built on independent workers working on short-term engagements.
These workers are either professional freelancers, independent contractors, or lower-level experts that perform simpler tasks.
The gig economy is expanding as workers, due to different forces, choose to work freelance and abandon the traditional secure full-time work employment with a 9-5 fixed workday.
In 2020, 36% of workers reported freelancing full time, up from 17% in 2014.
Customer Service trends show that some companies are taking advantage of the gig economy by offering crowd service.
Take, for instance, the company Happy Helper. It consists of crowd service, as the workers are freelancers that sign up as cleaners, or 'Happy Helpers.'
Customers can then choose a cleaner through the digital platform to come and clean their house at whatever time suits them best.
The service is convenient for the customer and in many ways, beneficial for the company.
Conclusion
One of the reasons for the increased pace of change in customer service is the impact of new technologies.
Organizations are increasingly focusing on providing better customer experience and maintaining customer satisfaction.
Equally, customers expect simpler and faster engagement methods when interacting with companies.
To stay on top, companies need to prioritize the customer and make investments that are not just beneficial to the company but also satisfactory to the customer.
Implementing the latest customer service trends is vital for this.
Article written by Kristina Rove
Designed by Iliknur Hyusnyueva